People
Project directors/co-directors:

Martin Wiedmann, Gellert Family Professor in Food Safety and Food Science, Cornell University: The overall goal of Dr. Wiedmann's academic program is to develop and communicate the scientific knowledge needed to prevent and control foodborne and zoonotic diseases caused by bacteria as well as microbial food spoilage. With his training as a both a veterinarian and food scientist, his programs focus on a comprehensive and interdisciplinary farm-to-table approach to food safety and quality. He also serves as co-director of the New York State Integrated Food Safety Center of Excellence. Contact: mw16@cornell.edu

Joy Waite-Cusic, Associate Professor of Food Safety Systems, Oregon State University: Dr. Waite-Cusic's integrated food safety systems program combines research, teaching, and outreach to assist food production and processing industries (and consumers) in improving food safety to minimize foodborne illness. Her research program covers four thematic areas: (1) pre-harvest food safety, (2) process validation, (3) prevalence of pathogens in food systems, and (4) microbiological quality indicators and spoilage. A list of formal publications can be found here. More information on specific projects, including ongoing projects, can be found on her Research Projects page. Contact: joy.waite-cusic@oregonstate.edu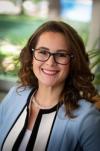 Erika Ganda, Assistant Professor of Food Animal Microbiomes, Pennsylvania State University: Dr. Ganda's major research interests include microbiome and metagenome techniques, host-microbe interactions, microbial ecology, bioinformatics, epidemiology, artificial intelligence and pathogen surveillance methods. With her collaborators, she researches practical ways to leverage the microbiome to improve food safety, and expand food production animals' production efficiency. Their projects span from food safety testing to microbial profiling and targeted treatment/nutrition of livestock, and microbiome modulating approaches to impact animal health and productivity. Contact: ganda@psu.edu

Sam Alcaine, Assistant Professor of Food Science, Cornell University: Dr. Alcaine's overall research program focuses on developing technologies that improve the quality, safety, and potential applications of fermented dairy products and co-products. My current projects explore: i)the applications of bacteriophage to improve health, dairy safety, and fermentation performance; ii) the use of natural cultures and enzymes to enhance product shelf life and safety; and iii) novel applications for co-products of dairy fermentations. Contact: sda23@cornell.edu

Richard Pereira, Assistant Professor; Clinical Population Health & Reproduction - School of Veterinary Medicine, University of California Davis. Dr. Pereira's research interests include food animal health and reproduction, epidemiology, and antimicrobial resistance. Contact: rvpereira@ucdavis.edu

Andreia Bianchini-Huebner, Associate Professor at the Department of Food Science and TechnologyUniversity of Nebraska- Lincoln. Dr. Bianchini-Huebner's areas of interest include applied research on the evaluation of ingredients, assessment of processes, and development of strategies to reduce/prevent contamination of final products with mycotoxins and bacterial pathogens; the development of quality control mechanisms; and HACCP assistance focusing on food, dairy and feed products. Extension activities include technical advice and training, as well as preparation of guidelines, protocols, standard operating procedures and related technical documents for improvement of safety and quality of food and pet food processes. Contact: abianchini2@unl.edu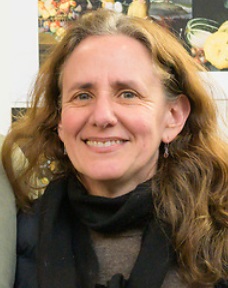 Alice Formiga, Assistant Professor of Practice, Oregon State University. Alice Formiga is the Director of eOrganic, which publishes information on organic farming and research at https://eorganic.org. Contact: alice.formiga@oregonstate.edu
Collaborators

Rachel Evanowski, Technician, Food Safety Labaratory and Milk Quality Improvement Program, Cornell. She studies sporeforming bacteria from the farm level to the finished product. Her project's goal is to give farmers clear and feasible management practices that they can use to reduce sporeforming bacteria in raw milk and hopefully increase the shelf life of dairy products. Contact: rle58@cornell.edu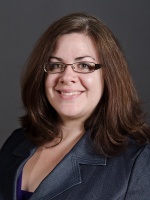 Nicole Martin, Associate Director, Milk Quality Improvement Program, Cornell. Dr. Martin's research interests include the transmission, control and detection of dairy associated spoilage microorganisms and pathogens. Specific areas of focus include; i) characterization and tracking of sporeforming bacteria from the farm environment throughout dairy foods processing systems; ii) detection and evaluation of post-processing contaminants in dairy foods; iii) development of environmental monitoring programs for pathogens and spoilage microorganisms in dairy processing facilities, and; iv) development of molecular methods for characterization of dairy associated fungal contaminants. She has a BS and MS in Food Science from Cornell University and recently received a PhD in Food Science. Contact: nhw6@cornell.edu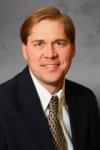 Lloyd Metzger, Professor and Alfred Chair in Dairy Education, South Dakota State University: Dr. Metzger's research interests include cheese technology, dairy products processing, development and applications of dairy ingredients.

Bethany Wallis, NOFA-NY: Bethany Wallis is the Executive Director at the Northeast Organic Farming Association of New York (NOFA-NY), a statewide nonprofit supporting organic farmers and gardeners. Most recently, she held the position of education director, and joined NOFA-NY in 2006. Contact: bethany@nofany.org

Betsy Martin Karle, UC Cooperative Extension. Betsy Martin Karle is the Dairy Advisor and County Director at the University of California Cooperative Extension Office in Glenn County, CA. Contact: bmkarle@ucanr.edu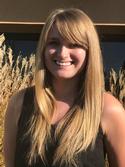 Randi Black, UC Cooperative Extension. Dr. Black is the Dairy Advisor at UC Cooperative Extension in Sonoma County, CA. Contact: rablack@ucanr.edu
Funding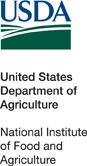 This project was funded by the Organic Research and Extension Initiative grant, part of the USDA National Institute of Food and Agriculture. Award Number 2019-51300-30242.