About the 2018 Organic Confluences Summit
2018 Organic Confluences Summit: Evaluating and Advancing Knowledge Transfer in Organic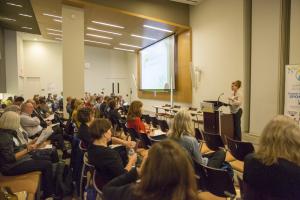 The Organic Center, in collaboration with USDA Economic Research Service and eOrganic brought farmers, scientists, extension agents, industry members and key policy influencers together this spring for what will be the third annual Organic Confluences Summit to address the challenges facing organic agriculture and to share knowledge and research findings.
The theme of the year's summit was "Evaluating and Advancing Knowledge Transfer in Organic." The conference gathered diverse organic stakeholders to assess the state of extension and education for organic and transitioning farmers, explore current innovations in information dissemination, and address barriers that constrain knowledge transfer within the organic sector.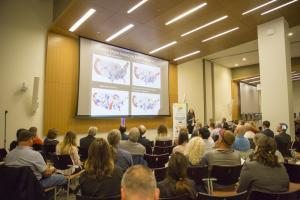 Thie day-and-a-half summit took place Monday, May 21, and the morning of Tuesday, May 22, at USDA Patriots Plaza III, in Washington, D.C. The event was held in conjunction with Organic Week in Washington, D.C., which includes the Organic Trade Association's annual Policy Conference and Hill Visit Days, a Capitol Hill Reception, and more.
Outcomes of the Conference
The 2018 Confluences looked at innovative programs that have been a success, as well as challenges that past programs have faced. The following white paper provides the information presented at the Summit and summarizes challenges and recommendations identified by participants.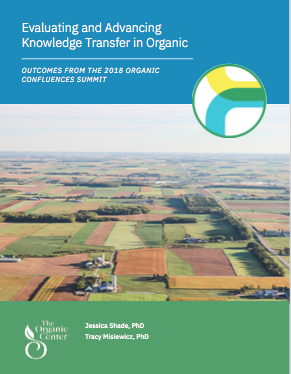 Organic Confluences Conference