Midwest Collaborative Plant Breeding Field Day, Madison, WI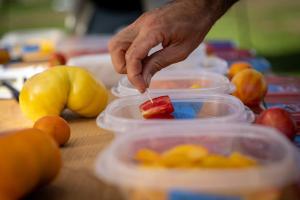 The Midwest Collaborative Plant Breeding Field Day took place in Madison, WI on August 24th, 2022. The event featured presentations from research teams at the University of Wisconsin-Madison (UW) who are involving farmers and chefs in their efforts to develop new cultivars of crops such as tomatoes, peppers, carrots, and corn. Attendees were also invited to taste and provide feedback on some of the fruits and vegetables that had been harvested from these breeding projects.
Read a blogpost about the event here!
Photo credit: Anders Gurda
Funding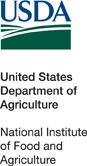 This project was funded in 2014 by the Organic Research and Extension Initiative grant, part of the USDA National Institute of Food and Agriculture. Grant number 2020-51300-32176.